1. Please tell us a bit about yourself and your experience working with startups:
I've been in the entrepreneurial world in Iowa for over 30 years. I've run a seed capital fund, established the first technology incubator in Iowa (including raising two small seed funds to support its operations), advised institutional investors, and served as an interim CEO, advisor, and board member of too many start-ups to remember. I am now semi-retired and am currently an Entrepreneur-in-Residence at the University of Iowa, where I work with researchers, clinicians, faculty, and staff who are looking to commercialize Intellectual Property (IP) they have developed in their labs and offices; in that role, I use National Science Foundation (NSF) curricula and concepts. In my spare time, I serve as a Business Advisor for the Goldman Sachs 10,000 Small Businesses (10KSB) program.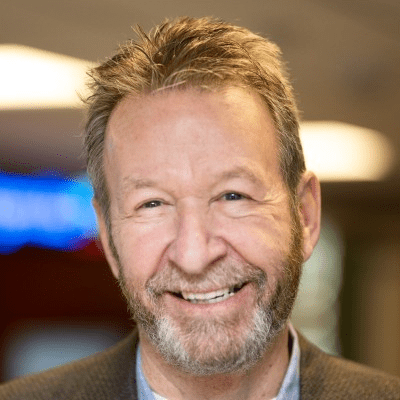 2. What are the three (3) things you look for in a "winning" InnoVenture Challenge application?
There are many more than three, but here are the main ones.
Most important, what specific problem are you solving for your targeted customer segments and why will they choose your solution (product or service) over competitors' offerings?
Next, how well can the founder/management team "articulate the opportunity" to investors, partners, and customers? This goes beyond a great pitch to include how much they really know about the ecosystem they are selling into and what it will take to be successful in the long term. This often begins with a sound Go-to-Market (G2M) plan that recognizes all that needs to be done to enter the market with a platform that can be viable and scalable.
Finally, how big is the market you will be selling into? If you know this, you can figure out if it's "worth the effort." Think about barriers to entry and the (realistic) "Obtainable Market." 
3. What advice would you give to early-stage founders in Iowa?
Know your customer and why they will be excited to buy your offering! The #1 reason startups fail is because they build a solution/product/service that nobody wants to buy.
Also, take advantage of the startup resources that the state's institutions and environmental community can offer; you're not alone out there.
Ready to submit your application to this year's InnoVenture Challenge for a chance to win $100,000 cash for your startup? 
Applications remain open until 12p CST on September 25th.