Where in Iowa are you from?
I was raised on a farm near Huxley, Iowa and I currently live in Des Moines.
Did you go to college? Where did you go, and what did you study?
I attended the University of Iowa for both my BBA in Finance and (later) my MBA.
What are some early memories you have growing up in Iowa?
I worked all the time.
How did you end up on your current career path? Was this what you'd envisioned you'd be doing with your career when you were younger?
I worked on Wall Street for 19 years and left after having four kids in NYC to be a farmer again – this time adding commercial hops to labor over. But that didn't last long as I took a position at BHE focused on M&A and financing the development of wind farms. My current position as CEO of Inseer developed out of old-fashioned networking.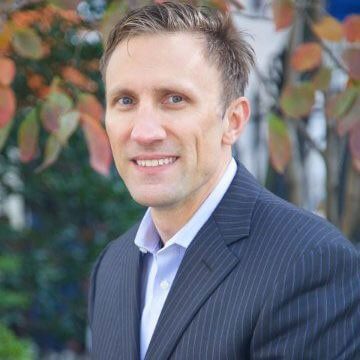 Tell us about your experience in startups and entrepreneurship. What have you learned along the way?
I joined a startup in January of 2023 as the CEO. One immediate realization is that your financial support is always dependent on what the outlook for sales is. Further, you always need more people, and you never have enough time for perfection. If you're waiting for the perfect version of a product before you go to market, then you waited too long.
Why did you decide to join the InnoVenture Iowa Investment Committee?
Excellent opportunity to see innovation at work in Iowa.
How do you assess the viability of early-stage startup companies? What do you look for in a good investment opportunity?
I look for companies that are focused on the go-to-market strategy and ability to gain early customer traction that will allow the company to raise future capital.
Why do you think you are drawn to support entrepreneurs in this way?
We learn from each other.
Can you tell us a bit about your personal life? Your family, your hobbies, any surprising facts about you that we can share with our readership?
I've finished two IRONMAN races, I have four kids and now I run my own startup.
Last one – what advice would you give to your younger self?
Work with people that are willing to mentor you, the leadership they instill in you will pay future dividends.