WE FUND WORLD-CHANGING TECHNOLOGIES PROUDLY BUILT IN IOWA.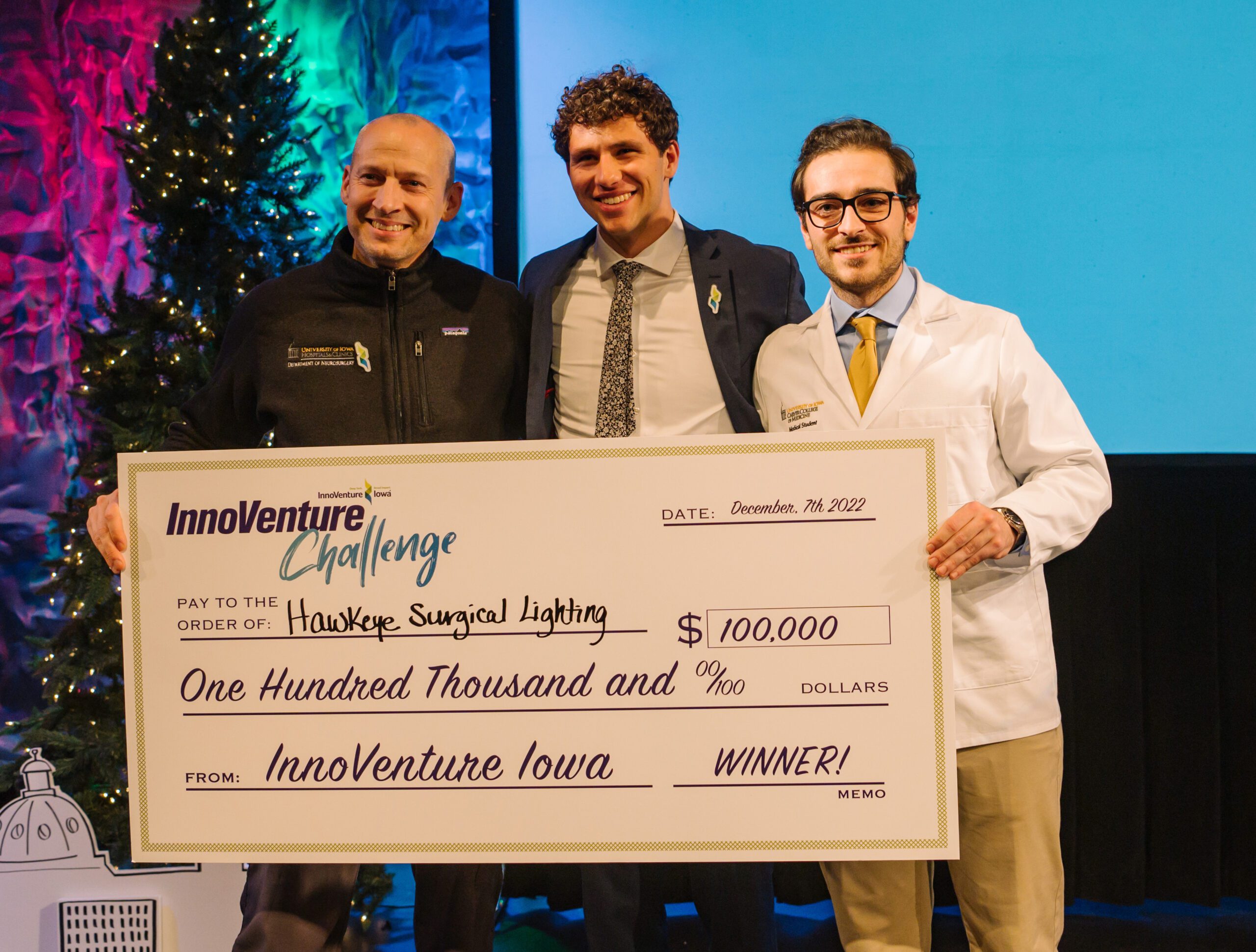 We are pleased to announce the winners of the first inaugural InnoVenture Challenge, Hawkeye Surgical Lighting. Hawkeye Surgical Lighting is an advanced manufacturing startup that has developed the world's first voice and motion controlled surgical headlight. It is less than half the weight of the nearest competitor and nearly twice as bright, attaches directly to a surgeon's glasses (loupes), integrates seamlessly with an IOS app through Bluetooth and can toggle between white light and UV wavelengths to illuminate the borders of normal tissue against tumors. Dr. David Christianson is the Co-Founder and CEO of HSL, and Manny Ray is the COO.
Read More »
InnoVenture Iowa Fund is the state's first publicly-funded venture capital fund. The state of Iowa received $96 million in 2022 from the US Treasury as a part of the SSBCI funding made available to help states like ours rebuild our economies in the wake of the 2020 COVID-19 pandemic.
It took countless hours and many dedicated, hard-working Iowans to bring InnoVenture Iowa to life. In concert with the Iowa Economic Development Authority and Bioconnect Iowa, InnoVenture Iowa was formally launched in October of 2022 and began making its first investments in November of that same year.